Yātrā means a pilgrimage to holy places. The journey itself is as important as the destination.
Pilgrimage to sacred sites and receiving the blessings of saints are traditional practices for spiritual upliftment and relief from karmic afflictions.
Stephen has traveled on pilgrimages throughout India since 1972
Keshava has extensive experience leading group tours to India.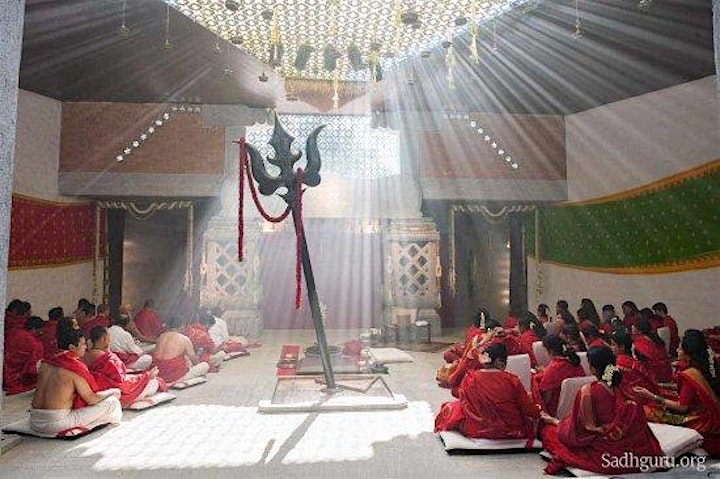 ---
OUTLINE ITINERARY:
Day 1: 6 Feb – Arrive Chennai and transfer to Iris Hotel. Rest day and open schedule.
Day 2: 7 Feb – In Chennai . Palm reading or local sightseeing, and shopping for traditional Indian clothes for entering temples and darshan.
Day 3: 8 Feb – Leave Chennai by mini-bus or private car at 8:00 a.m. to Vellore. 3 hour drive. Arrive Vellore at 11:00 am. Visit Mahalakshmi Golden Temple at Sripuram, Thirumalaikodi, near Vellore. Lunch in Vellore, then darshan of Maha Ananda Siddhar at the ancient Siva Temple complex at Mahadevamalai. Siddhar is 90 years old and has been a breatharian since 2003. Stay overnight at Hotel Khanna Fiesta in Vellore.
Day 4: 9 Feb – 8:00 a.m. leave Vellore to Tiruvannamalai. Visit Ramanasramam, and the 1000 year old Sri Arunachaleshwara Mandir. Stay at Athena Hotel for two nights. Circumambulation (pradakshina) of the holy mountain Arunachala after dinner.
Day 5: 10 Feb – Morning: Visit Gnanananda Thapovanam, and Siva Temple in Tirukoilur. Stay second night at Tiruvannamalai
Day 6: 11 Feb – 8:00 a.m. leave Tiruvannamalai for Salem (3 hour drive). Arrive 11 a.m. Visit Skandashram Temple, Kalangi Siddhar Temple, Linga Bhairavi Temple; meet sadhus, and have Nadi palm leaf readings if available. Stay overnight in Salem.
Day 7: 12 Feb – 8:00 a.m. leave Salem to Coimbatore (3 hours drive). Visit Dhyana Lingam and Adi Siva by Sadhguru Jaggi Vasudev. Nadi readings might be available here.
Day 8: 13 Feb – 8:00 a.m. leave Coimbatore to Visit Sri Ranganathaswamy Temple. Leave at 4:00 p.m. for Thanjavur and stay overnight there.
Day 9: 14 Feb – Morning in Thanjavur: Brihadeshwara Mandir, maybe Gangaicholam Manidir. Lunch in Thanjavur, leave to Palani. Eventually Nadi readings in Vaitheeswarakovil. Palani Murugan temple. This is a very ancient temple where there is a 7000 year old murthi made from Navapashanam, and the Jeeva Samadhi of the first Mahasiddha Bhogar. Stay in Chidambaram.
Day 10: 15 Feb – Chidambaram, visit Tillai Nataraj Mandir. After lunch, drive to Pondicherry (2 hours). Visit Sri Aurobindo Ashram. Stay over night in Pondicherry.
Day 11: 16 Feb – Return Chennai Departure transfer.

PACKAGE INCLUSIONS:
Accommodation on double sharing basis.
Meals plan (MAP) – Breakfast & Dinner: on Fixed Menu basis at Hotels
Lunch at local restaurants/Hotels.
Transfer & Sightseeing by Ac 11-Seater Tempo Traveler or private cars.
Diver Allowance, Toll tax, parking Charges.
PACKAGE EXCLUSIONS:
Air Fare/Train Fare.
Meals other than those mentioned explicitly in the itinerary.
Personal expenses like portages, tips & laundry etc.
Any activity not mentioned in the inclusions.

---
The Teachers
Stephen Quong (Umananda) began studying astrology in 1970 and traveled through most of India, where he studied with many of the most respected Vedic astrologer and Palmisten. Since 1991, he has an international full-time practice. He has extensive experience with spiritual energy healing, Feng Shui, Tao, Vedanta / Hinduism and Buddhist spiritual practices. Please visit his website www.jyotisha.com for more information.
Keshava Peter Weitgasser was a former monk Yoga (Swami Keshavananda) and interior designer. Since 1998, practiced, he lives and internalized the classic yoga style. He travelled to India over 30 times. He is a trained meditation and Yoga – Philosophy – teacher, an expert in Kirtan- or Mantra – singing and playing with abandon various instruments like harmonium, tabla and cymba
Narayani Samira Sefzig practiced Yoga for many years and is a certified Sivananda yoga teacher and registered with Yoga Alliance (RYT).
---
Yatra – Impressions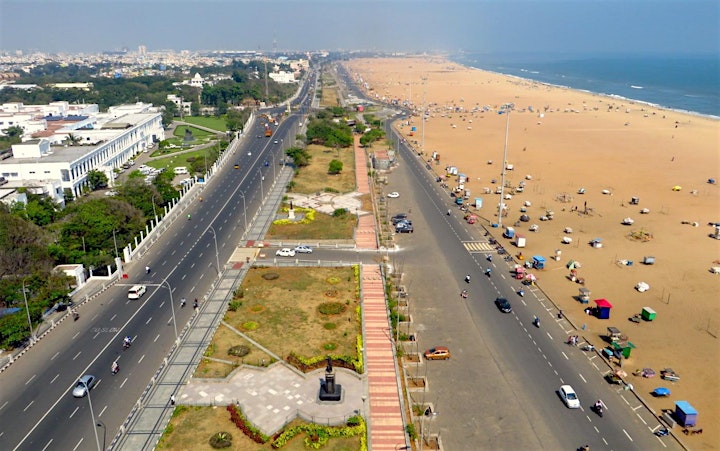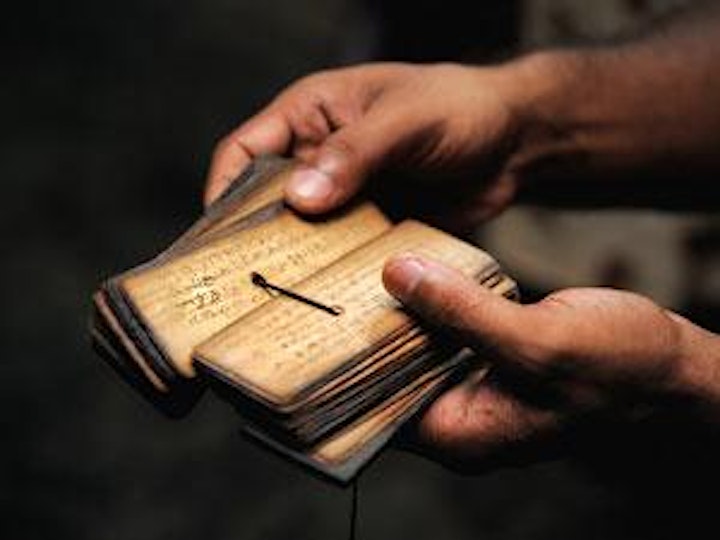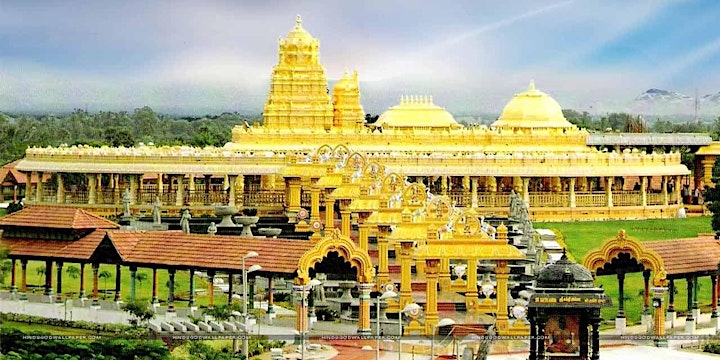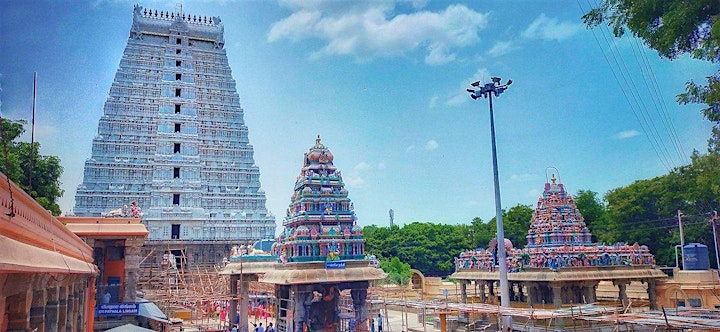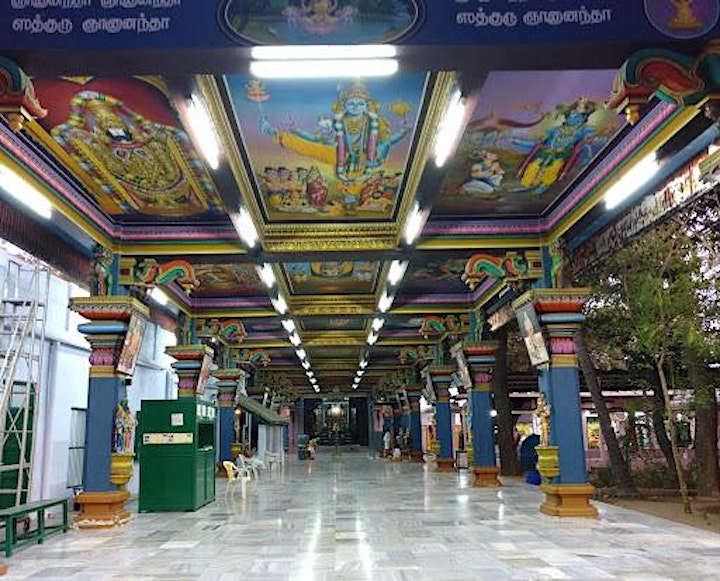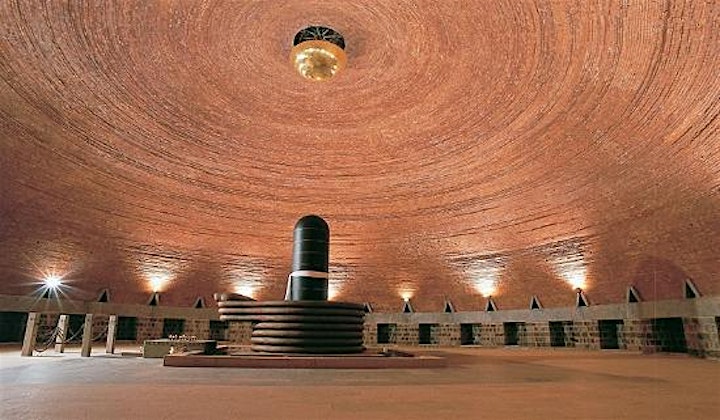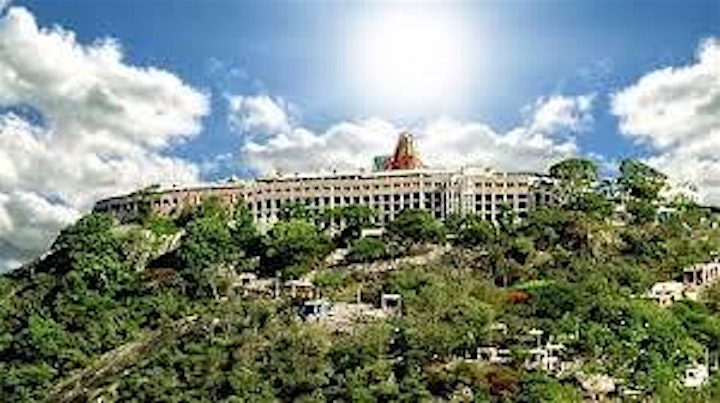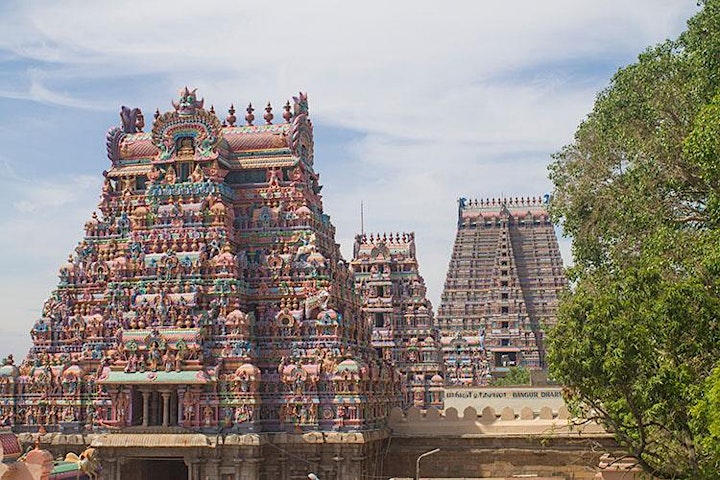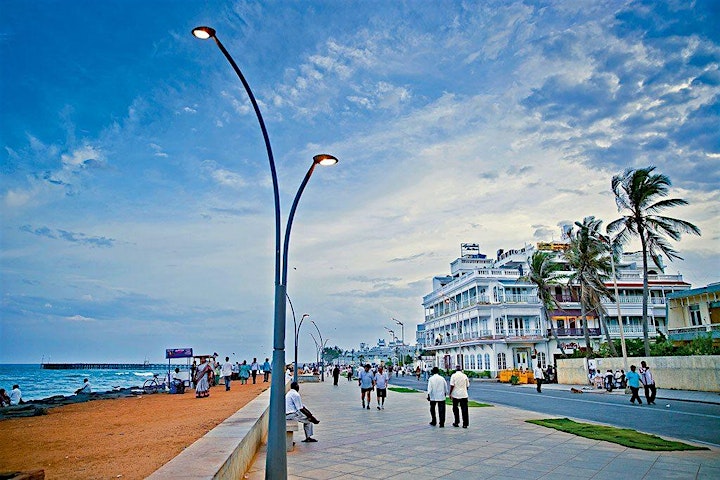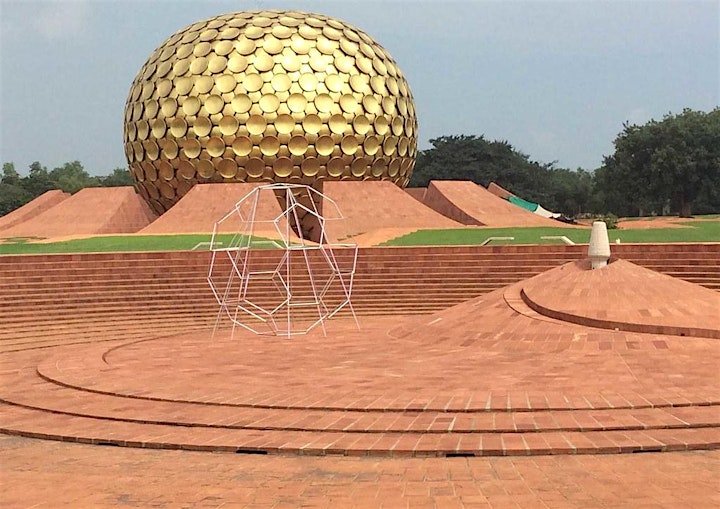 ---
HOTELS USED IN THE PACKAGE:
Day 1: 6 Feb – Arrive Chennai The Iris Hotel/Quality Inn Sabari
Day 2: 7 Feb – Chennai The Iris Hotel/Quality Inn Sabari
Day 3: 8 Feb –Vellore Hotel Khanna Fiesta/Regency Sameera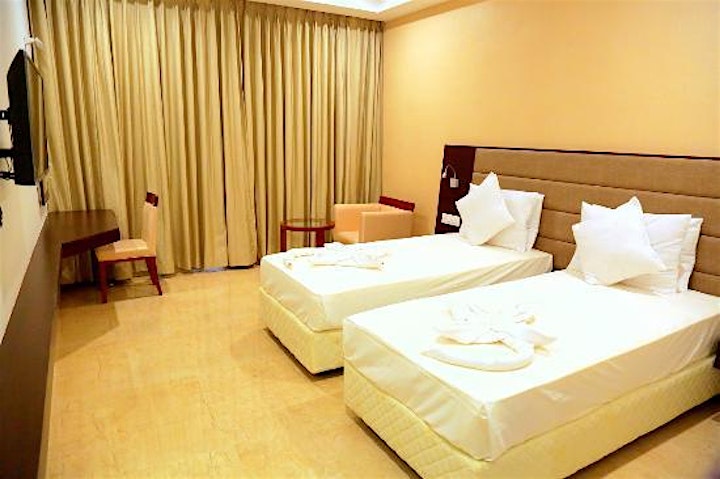 Day 4: 9 Feb – Tiruvannamalai Athena Hotel
Day 5: 10 Feb – Tiruvannamalai Athena Hotel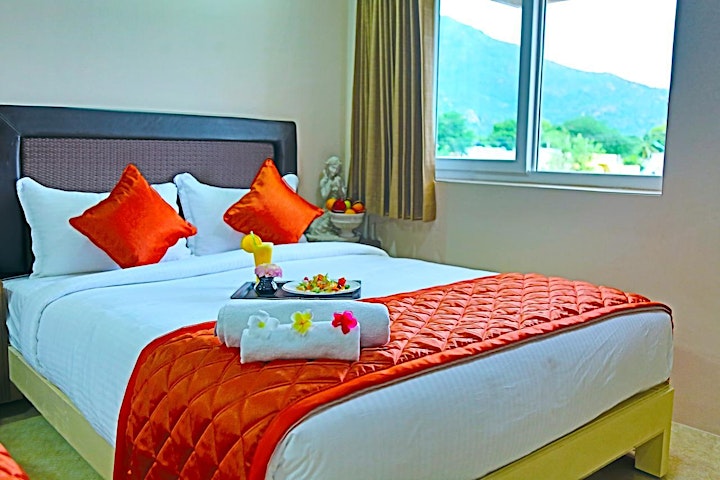 Day 6: 11 Feb – Salem. Zibe Salem by GRT Hotels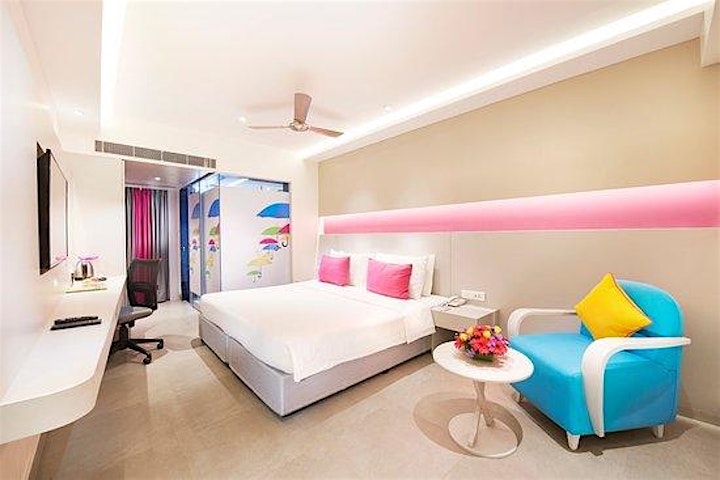 Day 7: 12 Feb – Coimbatore The Grand Regent/Jenneys Residency/IBIS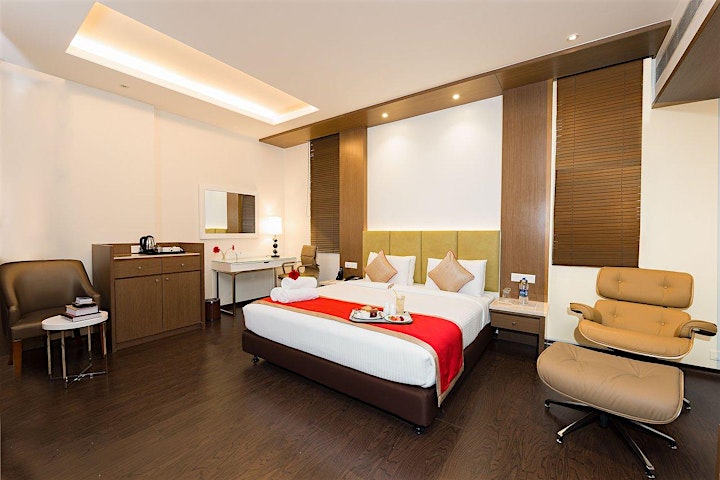 Day 8: 13 Feb – Thanjavur Hotel Gnanam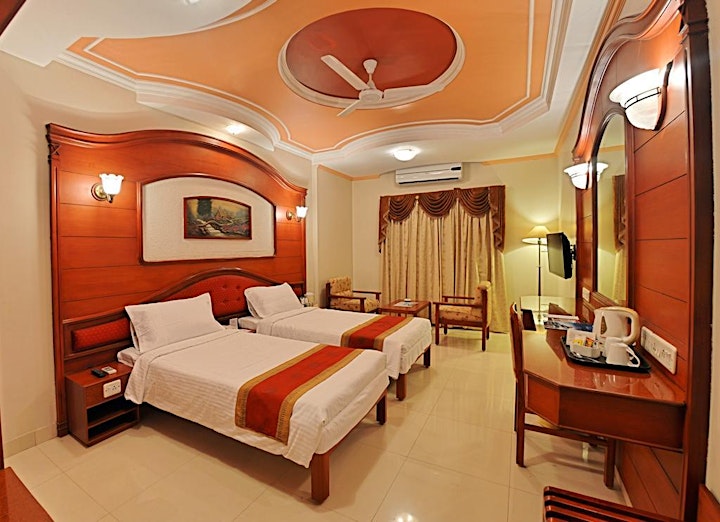 Day 9: 14 Feb – Chidambaram Hotel Saradharam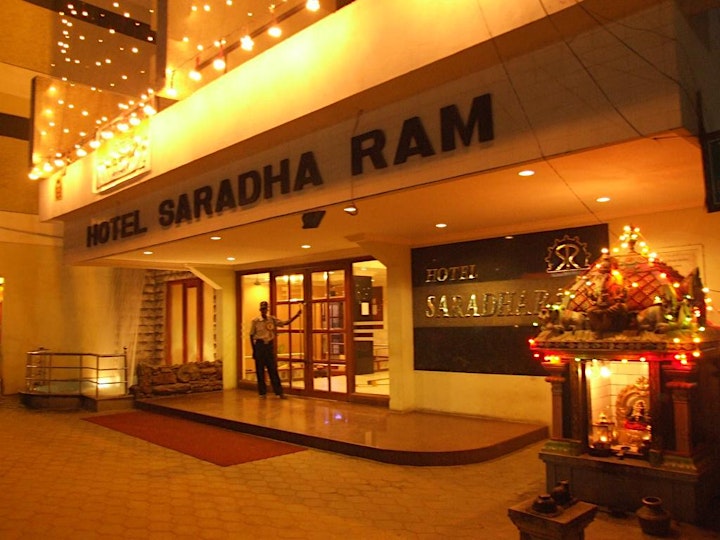 Day 10: 15 Feb –Pondicherry Hotel Atithi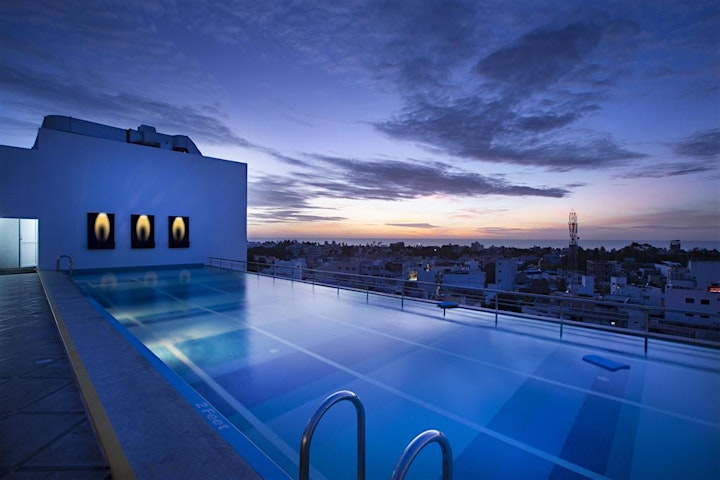 Day 11: 16 Feb – Chennai Departure